DIY Flower Crown
01 Jun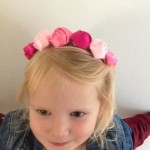 If you haven't noticed there is a new trend I'm seeing with young girls wearing flowers around their head, almost like a crown. These flower crowns are super easy to make yourself and are a sweet statement accessory to any outfit!!
Materials 
1 x Satin covered headband
6 x Satin rosette flowers (any colour combination)
6 x felt circles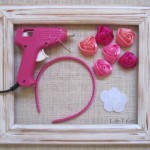 Hot glue gun
You can find all the trims needed for this hair accessory on our website.
Step 1. Using the hot glue gun place a small amount on the back of a satin rosette flower and attach to headband, slightly off centre. This is so the rosettes are evenly spaced on headband.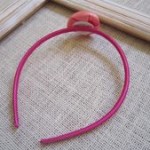 Step 2. Repeat process with remaining 5 rosettes spacing them along the headband. Don't forget to leave space at the ends where the headband will be behind the ears.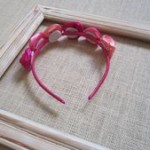 Step 3. Apply glue around the edge of felt circle and stick behind the rosette over headband to produce a professional finish, covering glue from rosette.
Step 4. Repeat process with remaining felt circles and its finished!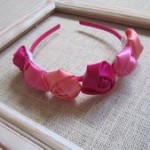 This beautiful DIY flower crown handmade headband that can be created using any colour combinations you like. Perfect for flower girls, parties or everyday wear!!! We would love to see the creations you come up with so please post a photo to our Facebook page  Happy Creating! Cassie Lace & Trimming Co.