DIY Elastic Headband
17 Jun
DIY Elastic Headbands are a great hair accessory that are worn by newborns right up to adults, they can be adorned with flowers, bows or bling for that ultimate statement and can be made to match any outfit, creating the perfect hair accessory.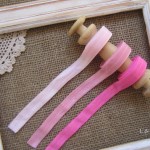 Most DIY headbands are made using Fold Over Elastic (FOE). It is soft and gentle and has a shiny finish on one side and matte finish on the other. FOE can be used to make custom made headbands adorned with a flower or bow for that DIY headband.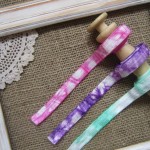 DIY HEADBAND MEASUREMENT GUIDE
The following guide can be used when making DIY headbands. This is based on average head sizes and some sizes may vary.
Newborn – 4 months: 30cm
4 months -12 months: 38cm
1 year – 4 years: 43cm
4 years – 10 years: 46cm
10 years – Adult: 50cm
We would love to see the creations you come up with so please post a photo to our Facebook page  Happy Creating! Todd,  Lace & Trimming Co.